Promoting Clean Energy in our Buildings: Webinar

Wednesday, July 13 at 7:00 pm
Click below to watch the webinar with Acton Select Board Member Jim Snyder-Grant! He spoke to us about Acton's Path to Climate Action.
Westford's Clean Energy and Sustainability Committee has determined that nearly 60% of our greenhouse gases come from our buildings.
How can local boards, committees and residents codify this work so that future projects meet clean energy benchmarks and goals? Q&A followed the presentation.
Watch the Westford Climate Roadmap Forum!
Held Wednesday, April 27 at 7:30 pm
Find out about the specific steps that Westford residents, businesses and municipal leaders can take to reduce greenhouse gas emissions and improve sustainability. The Roadmap was developed by Westford's Clean Energy and Sustainability Committee (CEASC). This event was sponsored by the CEASC and Westford Climate Action.
Westford Earth Month
April 2022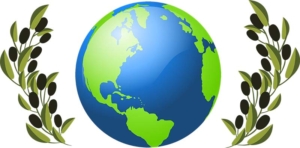 Hundreds of people attended the family and earth friendly events in Westford throughout the month of April. Join us next year!.
Earth Day was held on Westford Common on April 22 from 3:00 to 5:30 pm.
Meeting the Climate Challenge: The View from an MIT Observatory
View the recording of an informative climate webinar held on Jan 27 with the scientists at MIT's Haystack Observatory in Westford MA.  The webinar discussed the latest climate change science and Haystack's research and polar work.
Heat Pump Webinar recording
Learn about heat pumps for residential heating and cooling from the experts at Heat Smart Alliance and MA DOER Green Communities and hear from Westford residents as they discuss their own experiences.  A heat pump may make your home more comfortable, save you money and reduce your carbon emissions.
Meeting with legislators on Massachusetts Net Zero 2050 Climate Law
View this recording of Westford Climate Action meeting held May 25 with MA Representatives James Arciero, Joan Meschino and House Joint Committee Chair on Energy, Utilities and Telecommunications Chair Jeffrey Roy.
Did you miss our Solar Webinar?
Learn about residential solar from Westford residents and solar industry representatives discussing customer-owned solar installations, Power Purchase Agreements (PPA), Community Solar, and available tax incentives and low-interest loans.